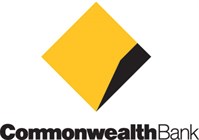 Can4Cancer is a Commonwealth Bank community initiative run in conjunction with Tour de Cure that raises vital funds to cure and prevent cancer.
From 2017 to 2019, Can4Cancer helped to fund the trial of a ground-breaking nuclear medicine treatment for men with advanced prostate cancer. The innovative new treatment, called Lutetium 177, will be trialled in a group of 200 patients. Researchers believe that it could be a game changer in the treatment of advanced prostate cancer.
Can4Cancer extends Commonwealth Bank's support of Prostate Cancer Foundation of Australia - a partnership which has now spanned over 18 years. Commonwealth Bank's support in the fight against prostate cancer has been unwavering having collaborated with PCFA on projects such as the first Australia-wide network of prostate tissue banks which provided an essential resource for cancer researchers, men's health forums throughout Australia and Big Aussie Barbie.